The squids' favorite sites!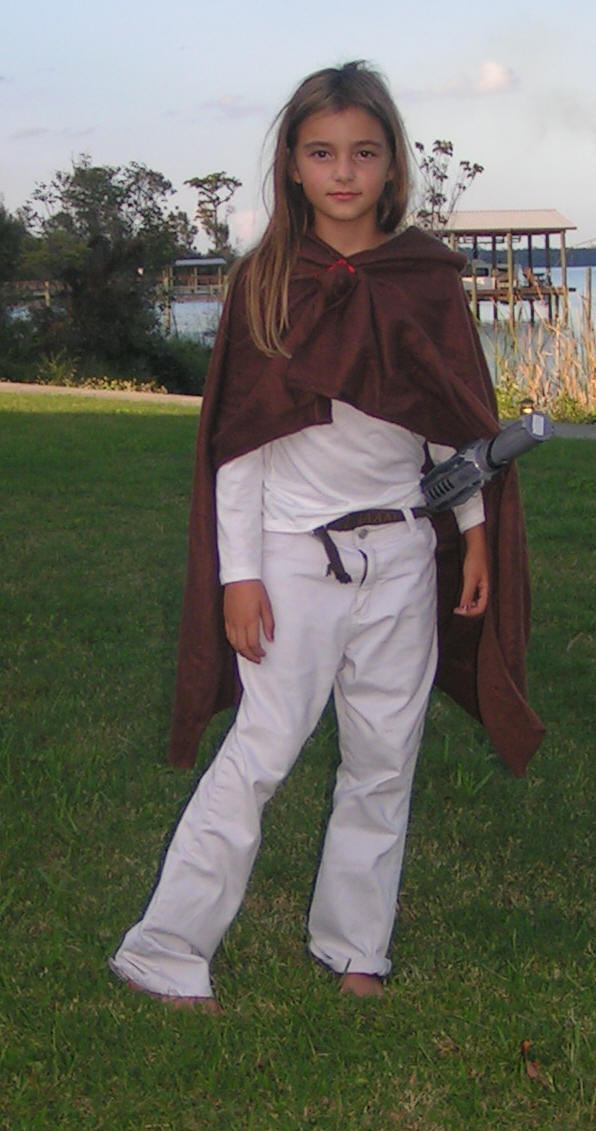 Hi, I am Abigail and I am 8 yrs old this year.
This year I was a Jedi knight for Halloween, wrote on my log and much more!
Abi's profile:-
8yrs old. brown hair. Name Abigail. brown eyes.
My favorite movie in 3rd place is Lassie. My favorite movie in 2nd place is Star Wars Episode 6. And now the all time winner of my favorite movie in 1st place prize winner of my favorioty ...........STAR WARS Episode dun dun dun duuun dan dun duuuun dun dun dan dan dan dun dun dun duuuun duuuuun dduuuuuuuuuunnnnnnnnn
(3) dan un! My favorite part of STAR WARS Episode 3 issssssss insulting Darth Vader aka Darth baby aka fart farter also Darth Barbie . I had a green light saber mixed with a red light saber for Halloween. This year I have .........dressed up as a Jedi knight, climbed about oh 5 trees, went to Silver Glen, made up a song that if you want to hear you must go to my log, been to a birthday party, watched the world premiere of Sponge Bob's, "Truth or Square" , got a necklace from my mom with Ra the sun god, won a costume contest and got a 20 dollar gift card, went on to 3rd grade, got two bag fulls of hand me downs, made 2 or 3 friends, learnt about an awesome website called Moshi Monsters.
You can check out my log here.
<![if !vml]>

<![endif]><![if !vml]>

<![endif]>
I am Aaron and I am 6 years old this year. This year I have enjoyed playing kung fu, Star Wars training, anything ninja and secret agent/spy. I am in the 1st grade of boatschool. Math is my favorite subject. I love seals and it is fun to watch and play with crabs. I caught an alligator this year on a fishing hook but I didn't reel him up. My fishing rod went into the water when an alligator gar fish took it!
6 yrs old