November was a crazy month and that is why there is no entry log for that month. My sister came over the pond to visit and we had a great time. Unfortunately no sailing was to be done because of the current river status. You know the phrase stuck up a river ..., well, this is us. We can't wait to get back to the sailing life but have come to accept it is too long a trip out of this river (20nm) for day sails and too many bridges to consider not to mention our boat jobs aren't finished. We have promised to take her sailing on her next visit. Still we did the whole tourist thing in St Augustine. Had a horse and buggy ride with a tour guide and the highlight of that for the kids was when the horse went "potty".
We also sold our house earlier this month. We spent 19 days in Georgia de-landifying ourselves. We sold stuff, threw stuff away and now have not one but two storage units full of our things we couldn't live without. What a relief it is all done now. I made the most of the bath tub and had an obnoxiously bubbly bubble bath every night. The kids were lost with all the space in the house. Aaron kept getting lost and wouldn't go to the bathroom unless I called it the "head". He kept packing things for the boat while Abi was a little sad to say goodbye to the house and her things that went to storage. However, since our return to the boat she seems to be happy again.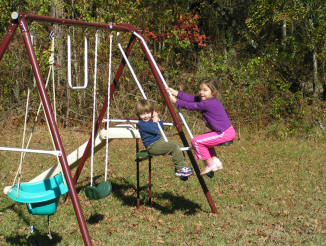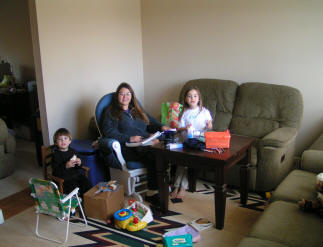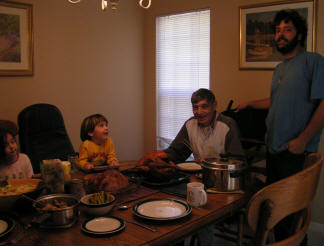 Because it is now mid December we resigned ourselves to a Christmas in the States again and a new year in the Bahamas. It's actually really nice because we have decorated the boat this year! Covered with lights with an 8ft Santa that pops out of a chimney -It looks like a reindeer threw up on our deck! (But in a nice way).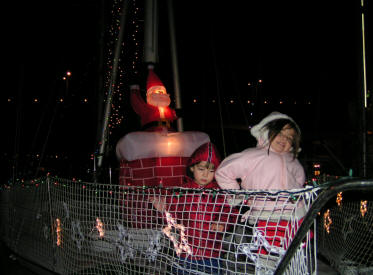 Justin will be working on getting more diesel tanks in, replacing the instrument panel in the cockpit, building a new salon table, remodeling our nav station and installing carpets until we go. I'll be working on my Christmas spirit and decking the halls. Should be great! We wish you a very Merry Christmas and Happy New Year from the Colomba Crew!